GRIN mows the grass
and PULVERIZESit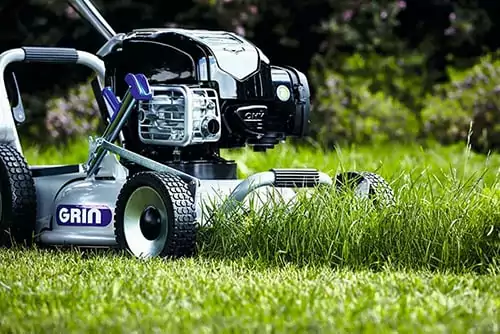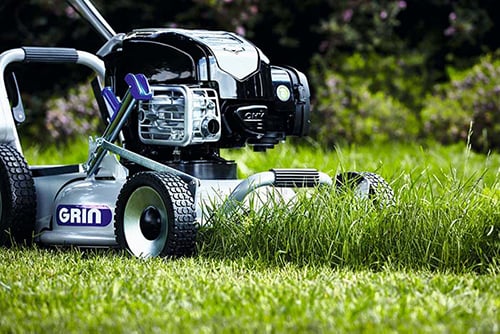 The grass is absorbed
as FERTILIZER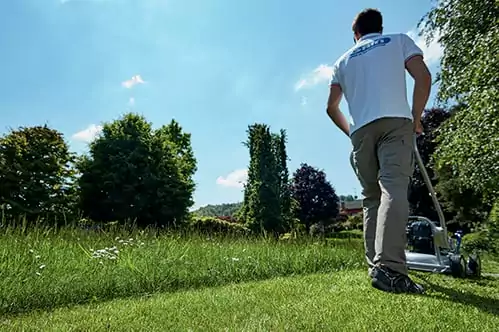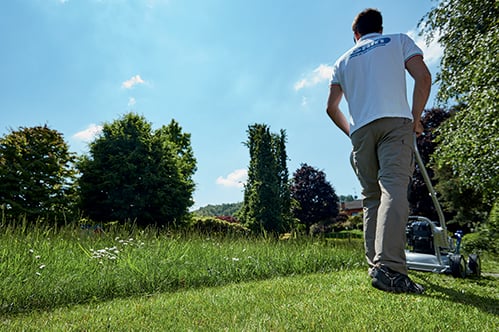 The fertilizer makes
your lawn more BEAUTIFUL!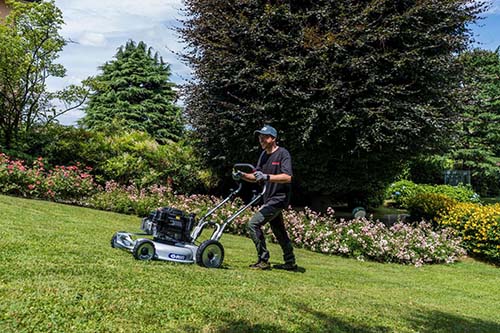 Quicker and easier maintenance

No waste to be disposed of

Lower use of fertilizers and water
The patented mowing system - MOWING, NO GRASS BAG, NO WASTE - developed by Grin pulverizes grass while mowing. With GRINthere is no need to collect the grass, store it and dispose of it.
The mowed grass remains suspended for a few fractions of a second inside the patented Grin mowing deck. It is centrifuged and pulverized, thanks to the vortex created by the patented Grin bladecombined with the effect of aGrin helix disc.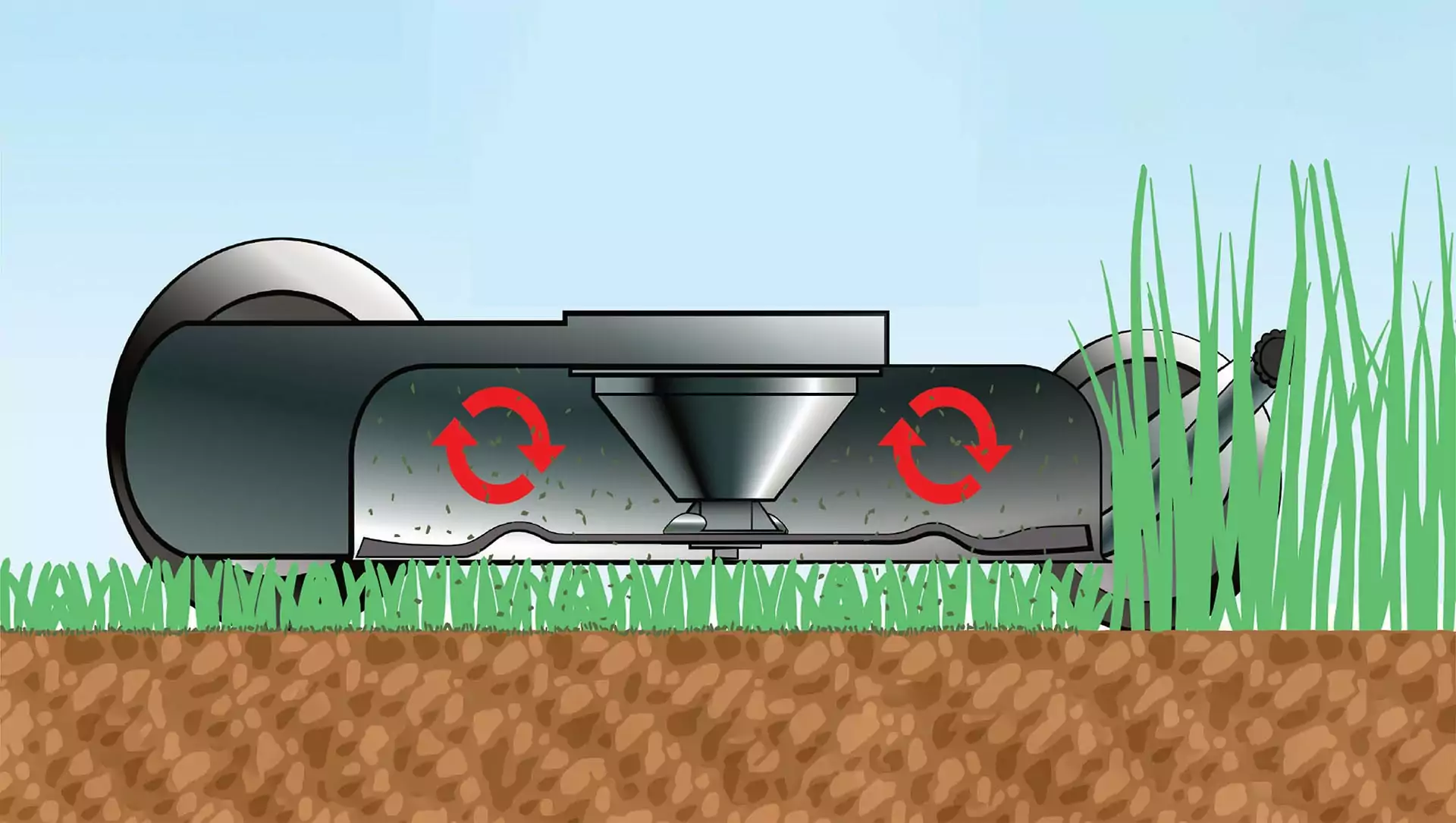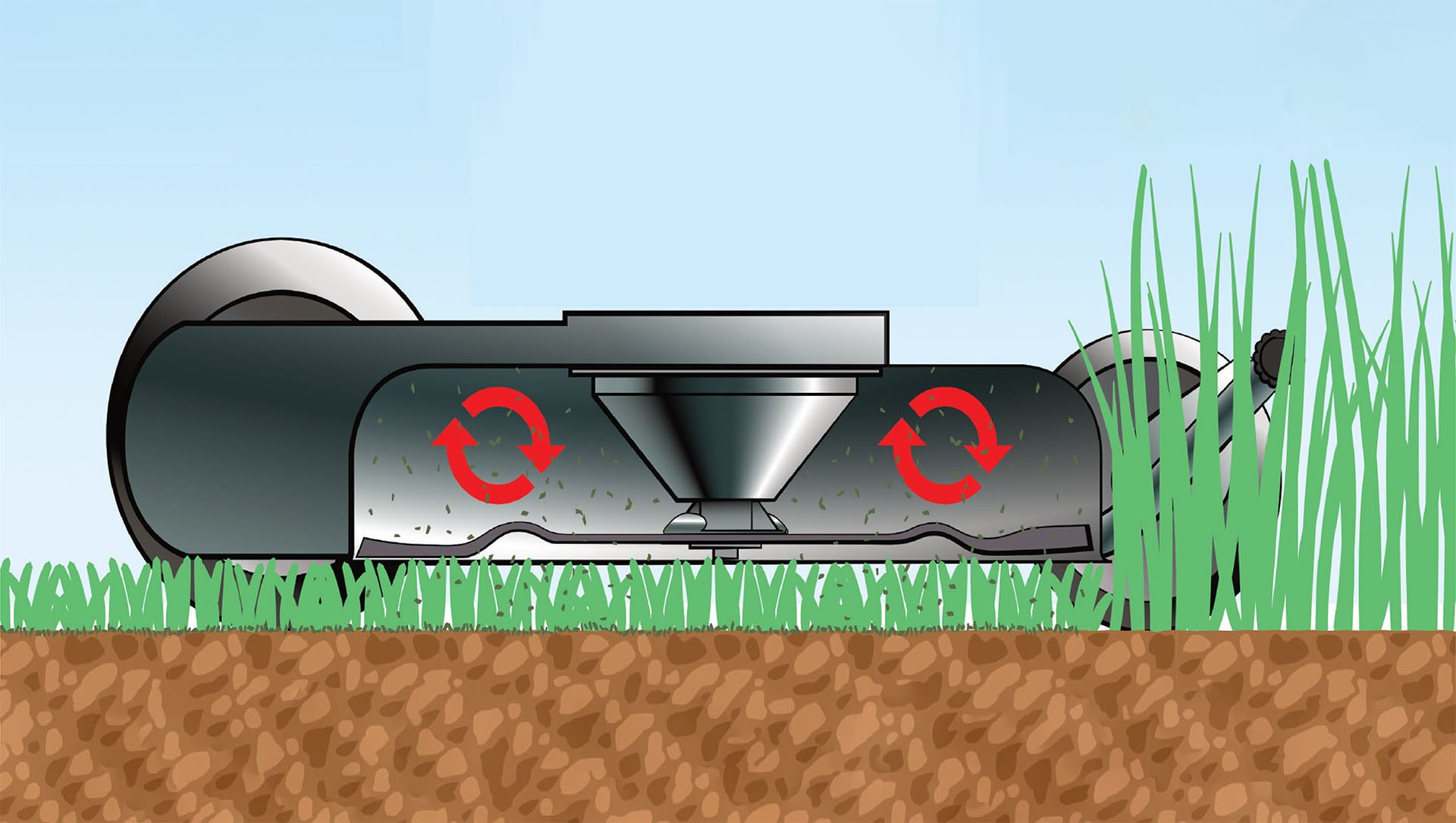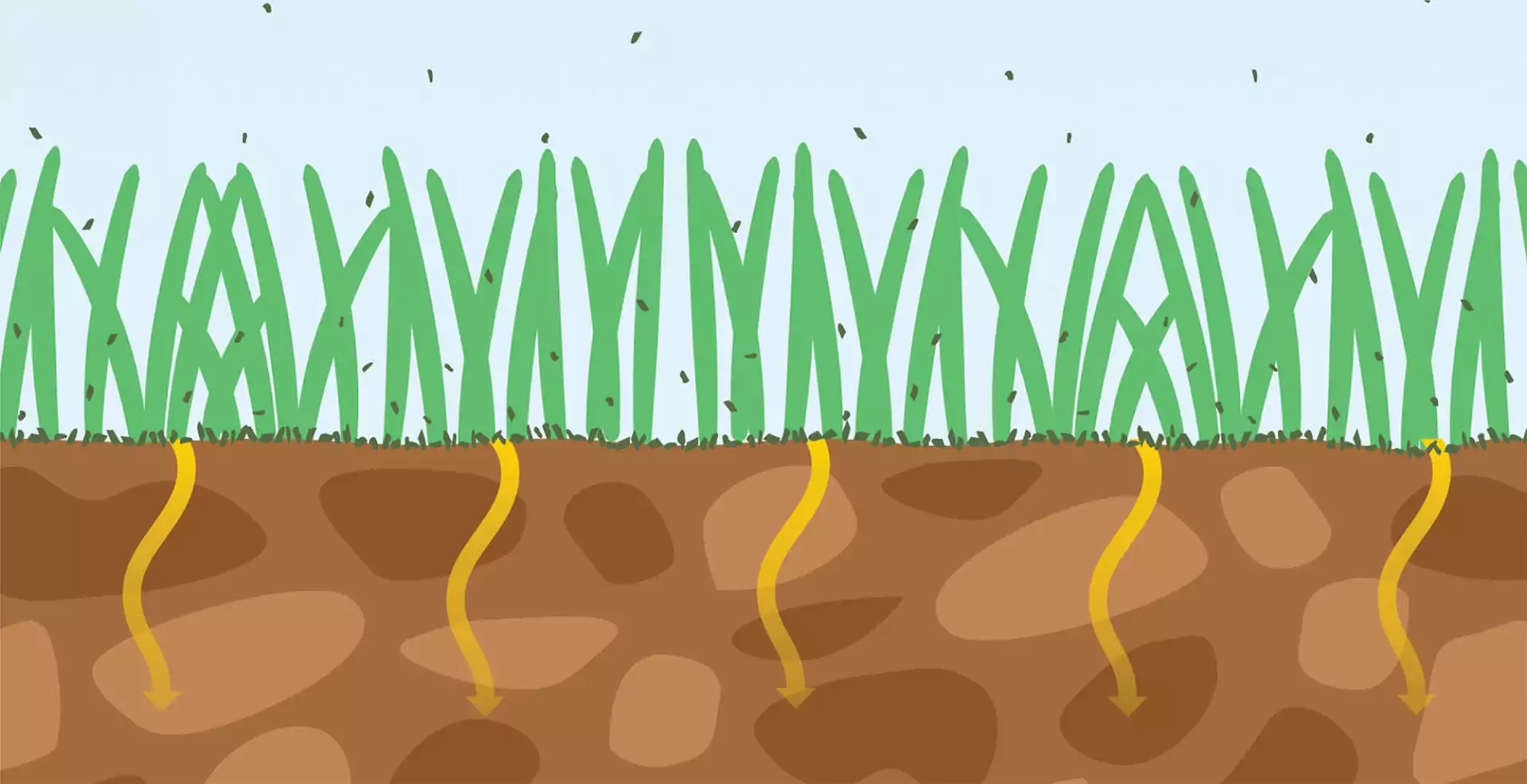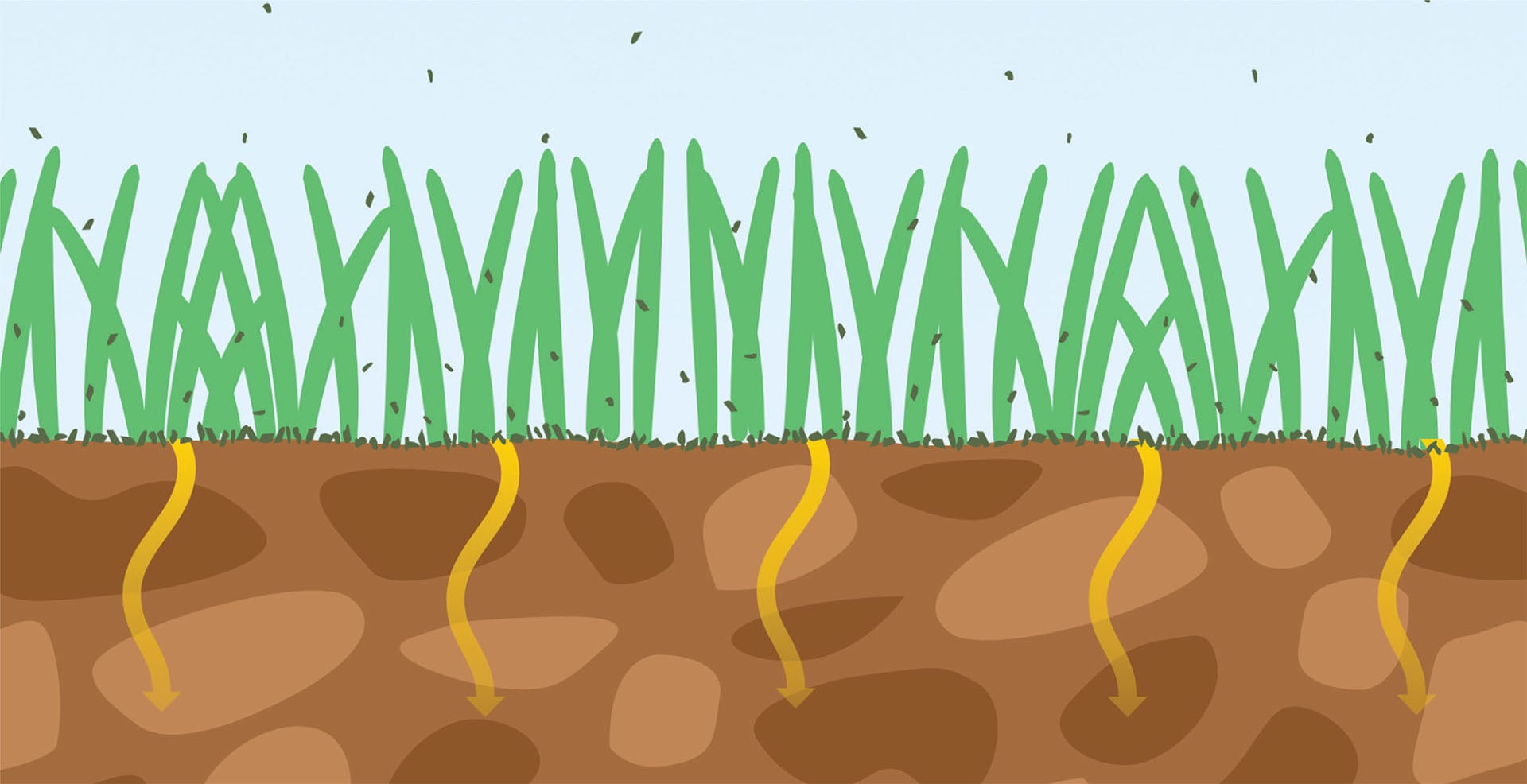 In this way the grass loses most of its volume and is pulverized into tiny little and virtually invisible particles. These particles fall directly onto the soil (they do not remain on the surface of the lawn!) and are absorbed in a very short time.
GRIN optimally processes the grass inside the mowing deck, pulverizing everything into extremely fine particles, which become an excellent fertilizer for your lawn!
Under normal conditions, the lawn looks identical to the one mowed with a mower with grass bag.
The mowing deck and the chassis
The mowing deck is so voluminous and smooth that no accumulation and clogging problems are encountered during mowing, which are typical of machines with grass bag, instead.
All Grin mowers are built with a special frame, solely designed for this type of mowing.
The GRINframe optimizes the performance of the patented mowing system and ensures excellent results even in particularly difficult mowing conditions: tall grass, wet grass, uneven terrain etc.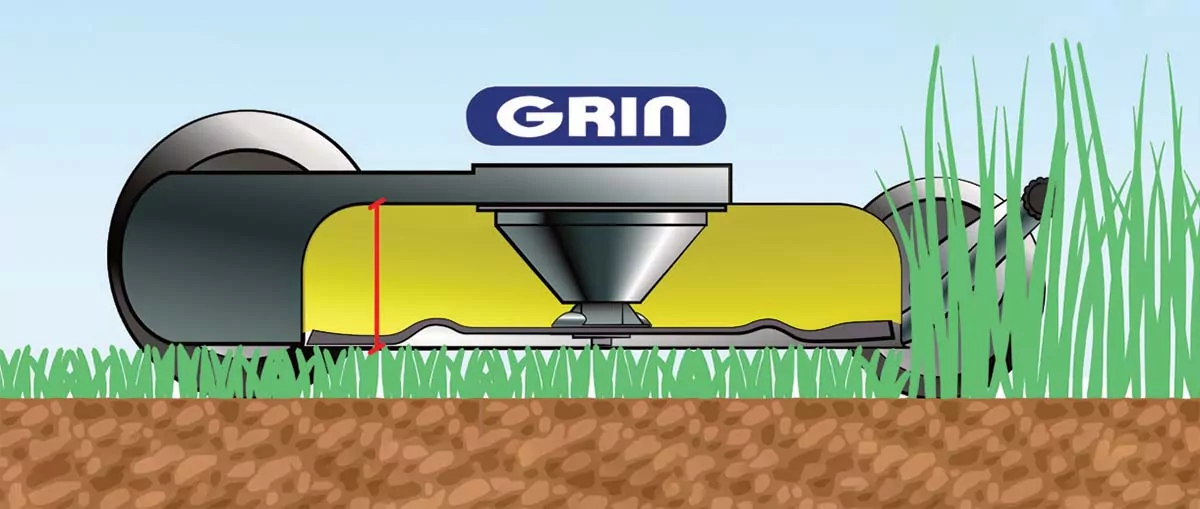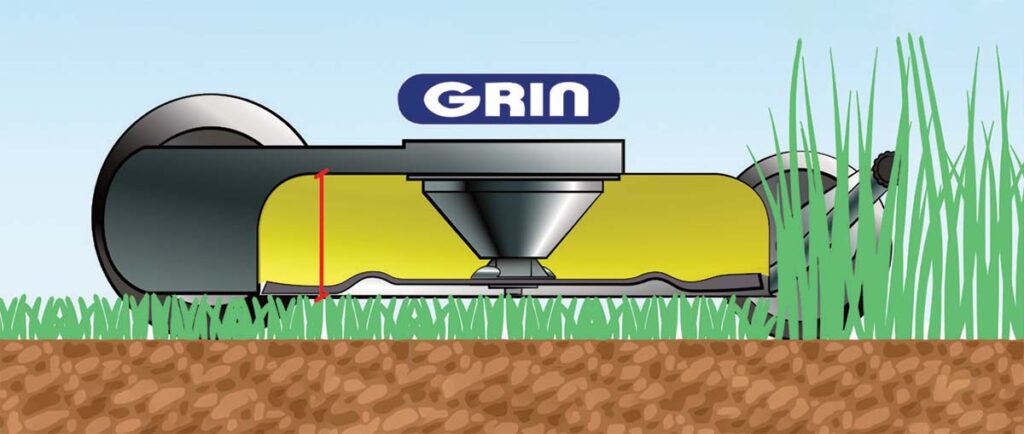 In any conditions... a perfect lawn!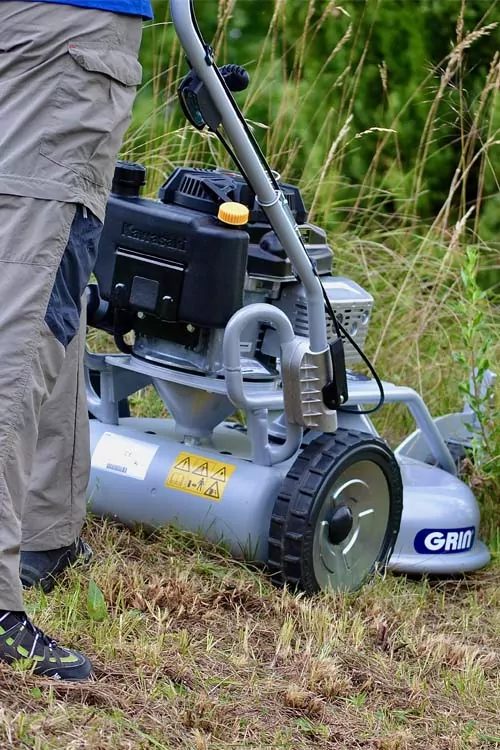 Weeds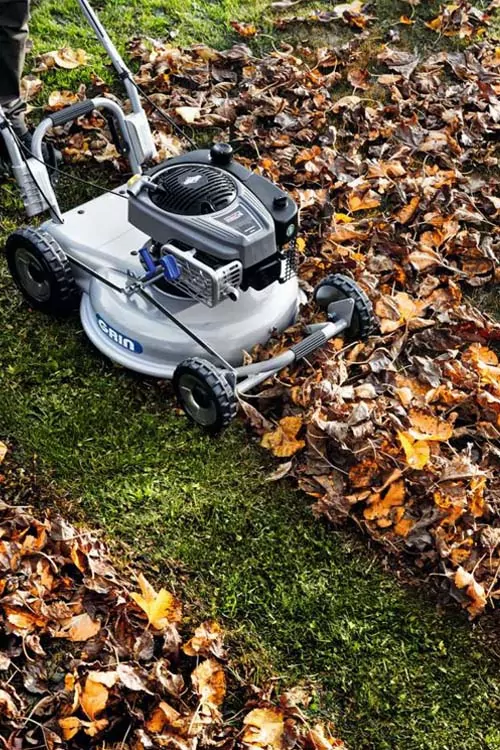 Leaves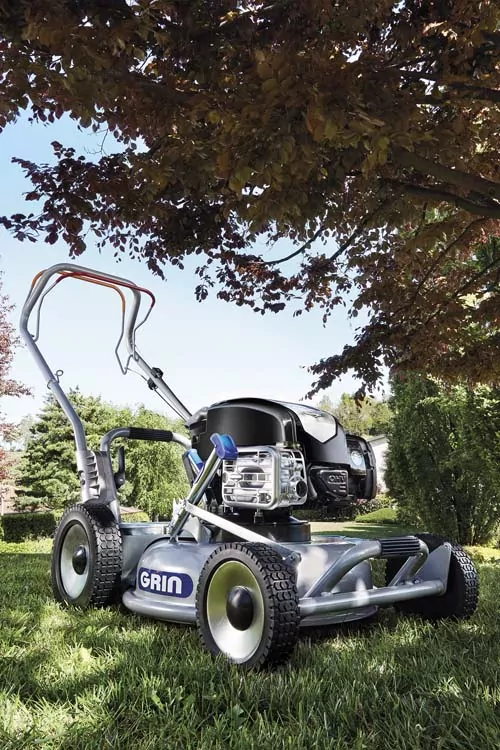 Well maintained lawn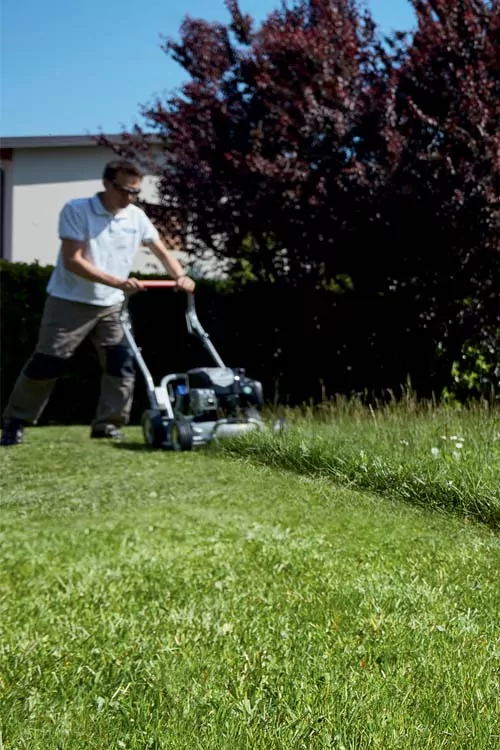 Rustic meadow
Flower meadow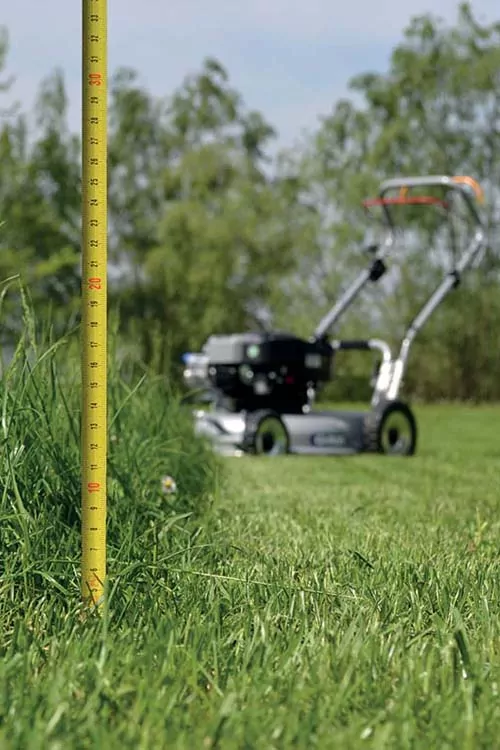 Tall grass
Leaves are transformed into fertilizer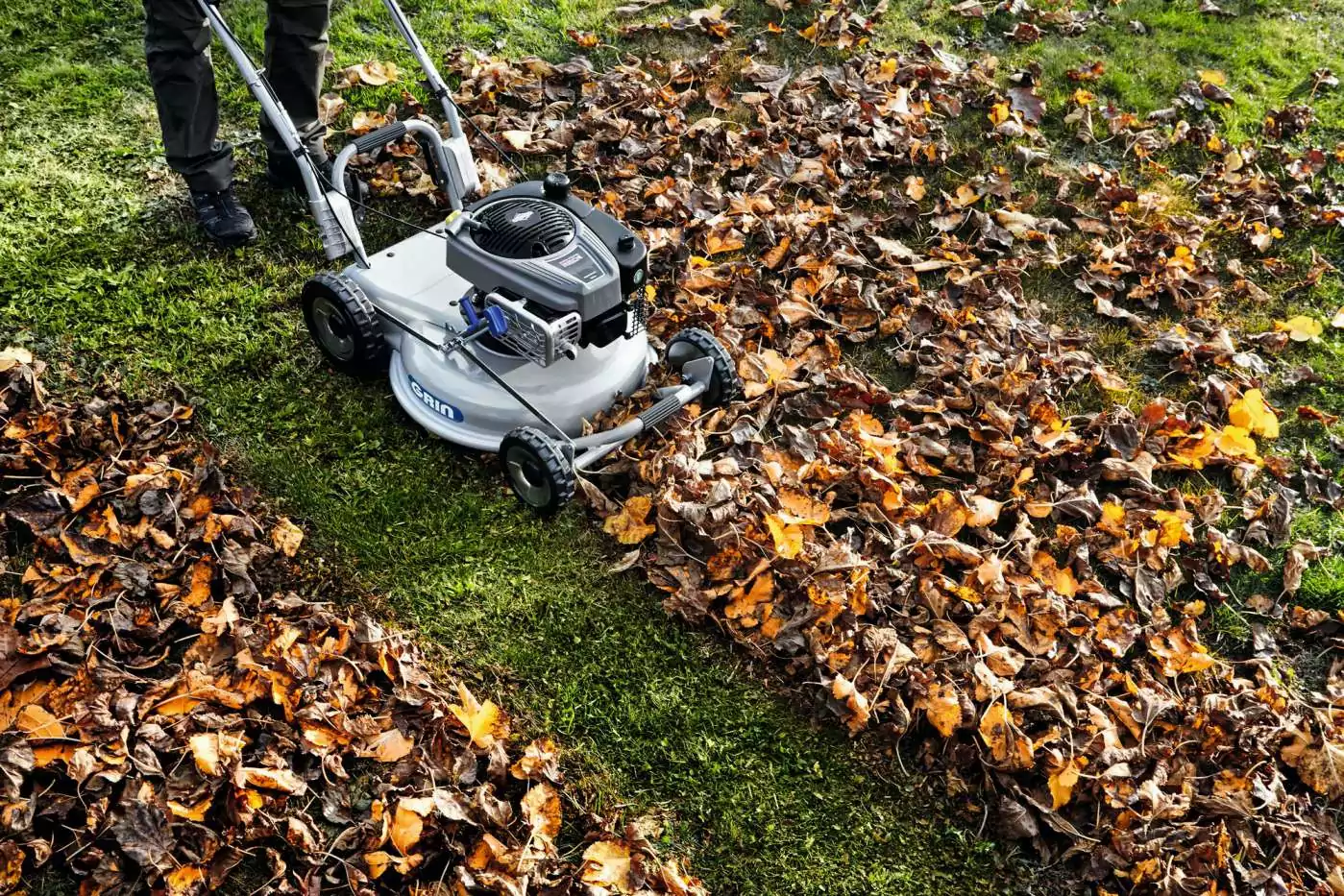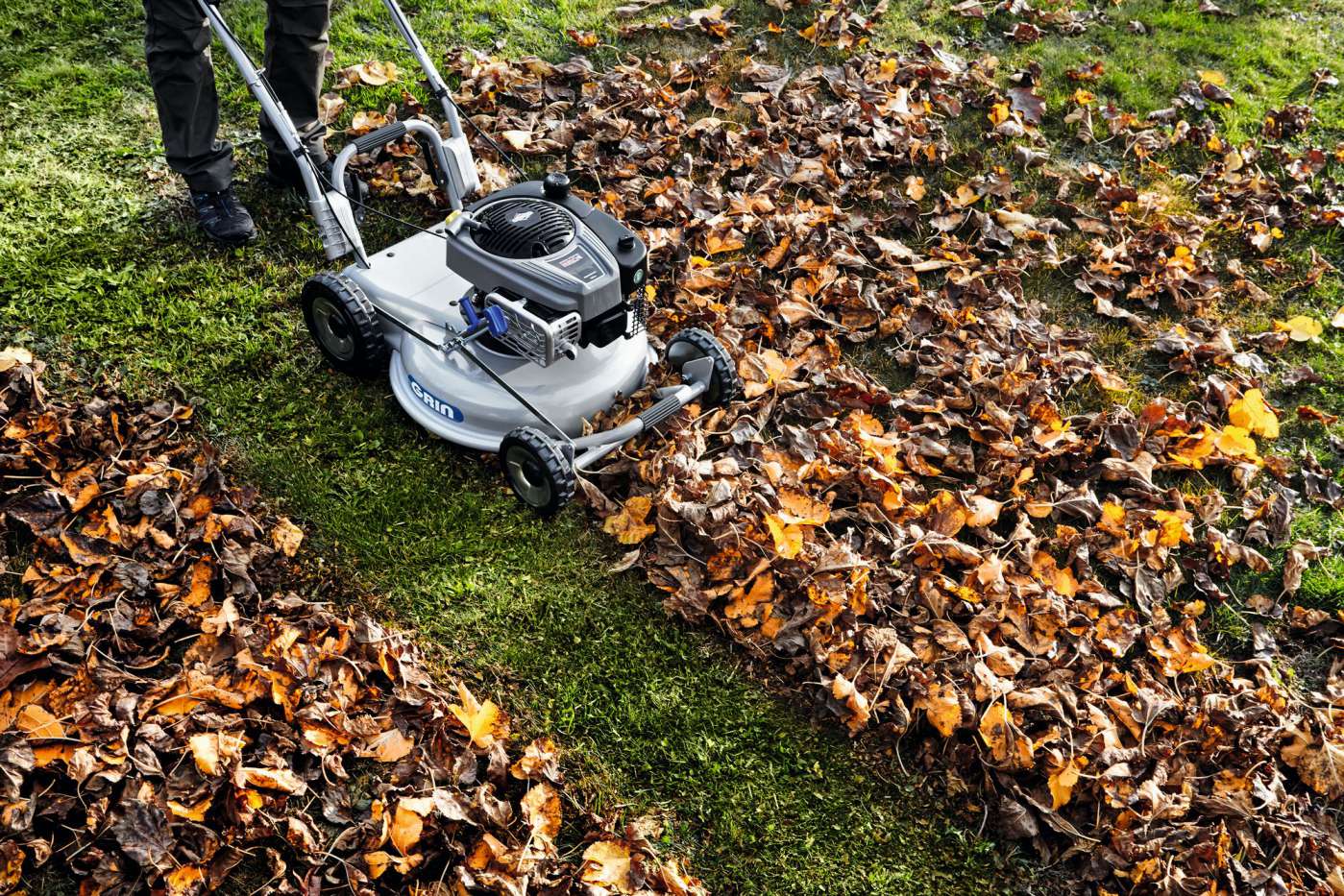 The patented mowing system – MOWING, NO GRASS BAG, NO WASTE – developed by Grin is also effective with leaves. The leaves are ground inside the mowing deck and transformed into fertilizer for your lawn.
If the leaves are fine ground by the GRIN system, they become an excellent nourishment for the lawn because they are rich of carbon. The night humidity and the microorganisms of the terrain help the absorption, so that the soil becomes more fertile and consequently more beautiful.
In this way, there is no need to waste time and effort in collecting the leaves and disposing of them.
The patented Grin system - MOWING, NO GRASS BAG, NO WASTE - must not be mistaken for the CONVENTIONAL MULCHING mowing system. Both systems are based on bag-less mowing, but were developed to meet different needs.
The main differences between the two systems are:
- MOWING HEIGHT AND FREQUENCY:
With Grin it is possible to maintain the same mowing height and mowing frequency as with a grass bag type mower.
- GRASS PULVERISATION:
In standard mowing conditions, Grin pulverises grass into very fine fragments, which are deposited on the soil and absorbed as fertiliser.
- MOWING WET GRASS:
With Grin it is possible to mow wet grass much better than with a grass bag type mower.
Find the most suitable GRIN lawn mower for your needs
Choose the dimension of your lawn and find the perfect GRIN